Social application for World of Gladiators has lanched
09.04.2011 15:14
In nowadays presence in social networks makes it easy to bring new users in a project and simplify access for current, as well. Furthermore it is decrease outcomes on commerce. Therefore, we decided to develop a social application for our browser-based role-play online game World of Gladiators  to collect all of the benefits written above.
And here it is, finally we have launched the social application in VK.com. We also connect authorization through the social network in game's website. It is provide easy way to enter in the game for current users and simplify registration process for new players.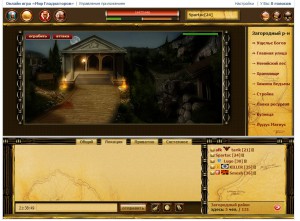 We believe that helps us to engage more players in the WoG game, also make our projects up to date, in a rapidly changing technology environment.